Friday, 20 June 2014
Hi everybody!
This video shows different examples of Past Continuous Tense with a clear explanation. Please watch and practise!
Hi there!
Watch this video with an interesting story called ´The First Well´. Answer the following questions (FOLDERS/Extra Work).
1) What was the problem in the Kingdom?
2) Where did the people go to ask for help?
3) What did the King do to help them?
4) Where did the 4 generals go?
5) What happened to the general who had gone North?
6) Who did he find in the new village?
7) How did the woman help the general?
8) What did the farmers do with the small piece of ice?
9) What did the King find the next morning?
10) Did you like the story? Why? Why not?
Sunday, 15 June 2014
LISTEN AND SING. WE WILL TALK ABOUT FOOD GROUPS IN CLASS
PLAY THIS GAME TO REVISE THE PAST TENSE...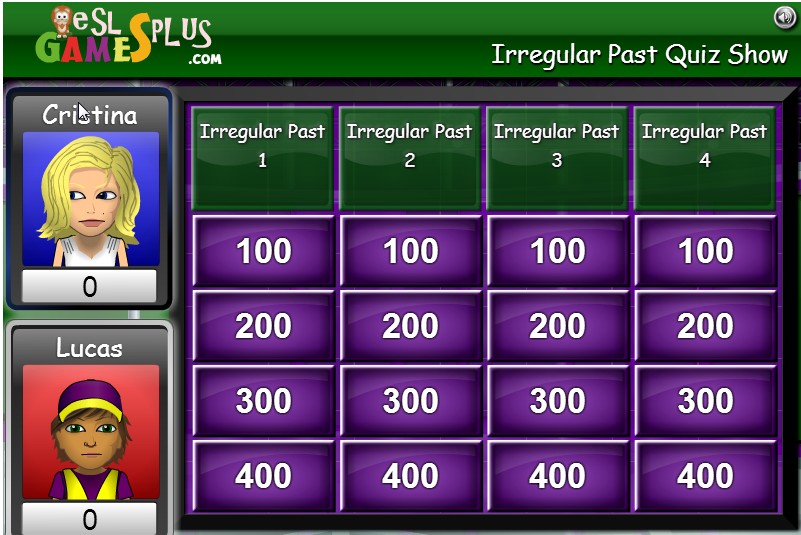 CLICK HERE AND PLAY